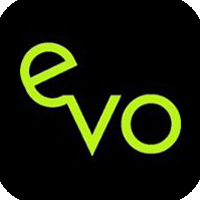 If you are promoting your business through a website, social media or online advertising, you are engaged in digital marketing. But do you have a strategy to ensure effectiveness? Without a plan, your business could be missing out on many opportunities.Every business needs a digital marketing strategy. Increasingly, B2B businesses are using their website as an integral part of their business. The result is that more resources are put into online marketing activities like social media, search engine optimization (SEO), search engine marketing (SEM) and inbound marketing.
A plan can help you:
Set defined and specific goals
Establish your ideal target audience.
Differentiate your business from the competition.
Identify which efforts are driving the greatest return.
Your digital plan should start with your goals—what you would like to accomplish with your overall strategy. You want your plan to include a strong mobile experience, provide valuable and targeted messaging that matters, and make engagement easy and clear.
Digital marketing tactics should supplement your efforts to provide an amazing experience for your customers. Rather than creating a plan that tells them what you do, how you're different and why they should do business with you, develop a plan that will show them.
Once you've established your goals and outlined how you will create a valuable and engaging digital presence, stay consistent with your implementation efforts.
Taking these steps will ensure you stay miles ahead of the competition